An appliance known as a physical firewall device or firewall hardware lies between the uplink and the client system and controls what traffic is allowed to pass based on previously set security policies, user profiles, and business regulations. The client system is a server, employee desktop, WFH system, IoT node, etc., whereas the uplink transmits incoming traffic from public or private networks.
Enterprise security is not complete without firewall solutions. According to a 2020 analysis by Palo Alto Networks, hardware appliances and firewalls are the most common security measures businesses use to safeguard their infrastructure.
Its main function is to examine incoming traffic and decide whether to accept or restrict data packets based on previously configured settings. All information travelling through networks is carried in packets of data called data, each of which has a header identifying its source, kind, and destination. The firewall examines this header data to allow only legitimate traffic through.
Fortinet Firewalls
Netgear ProSafe Firewall
Dell EMC Network Security
Huawei Security
Hillstone Firewall
1. Fortinet Firewalls
The FortiGate next-generation firewalls (NGFW) from Fortinet offer businesses the best defence against web-based network risks, such as intrusion techniques and known and unknowable dangers. FortiGate firewalls expand and reinforce an enterprise's entire security efforts from the network edge to the core whether they are deployed on-premise, through virtual hardware, or in the cloud. Integrations with additional Fortinet security services offer deeper security capabilities and more threat intelligence, greatly enhancing security visibility and coverage.
High threat protection performance with automated visibility to stop attacks.
2. Netgear ProSafe Firewall
The NETGEAR ProSAFE business-class VPN Firewalls provide full secure network access between headquarter locations, remote/branch offices, and telecommuters, making them perfect for remote/branch offices and telecommuters.
With wired connectivity, a NAT router, VPN appliance, SPI firewall, and an eight-port 10/100 Mbps Ethernet switch, the NETGEAR FVS318 ProSafe VPN Firewall 8 with 8-Port 10/100 Switch gives the compact office a space-saving design.
NETGEAR's user-friendly Smart Wizard, which instantly connects you to your ISP, makes setup simple even with all the capability the FVS318 offers. It is simple to use and doesn't need any additional software to use the web-based configuration interface. Widespread implementation is facilitated by PPPoE and DHCP support.
3. Dell EMC Network Security
Every PowerEdge server incorporates customer-inspired, future-ready technology, providing great performance for small-business offices to enterprise hyperscale applications.
They'll contact you frequently to see how you're doing. Even when you have no need for anything, they prefer to schedule calls to persuade you that you might. Or they try to convince you to commit to anything before you are even ready to make a decision if you have plans to upgrade a system but you are 2-4 years out.
4. Huawei Security
The Global Cyber Security and User Privacy Protection Committee (GSPC), which Huawei founded, serves as the organization's top authority on cyber security and privacy protection. The overall cyber security and privacy protection strategy for the business must be approved by this Committee.
Enterprise services are being cloudified and Internetized, which goes beyond the physical limitations that contributed to the security of conventional IT networks. Traditional passive defence strategies are less effective as new threats become more complex and challenging to comprehend. Long danger detection and response times will result from this.
The Huawei SDSec Solution enhances the threat prevention capabilities of enterprise networks and telecom infrastructure, enabling more intelligent threat detection, threat response, and security operations and maintenance. This increases security O&M efficiency and lowers O&M costs.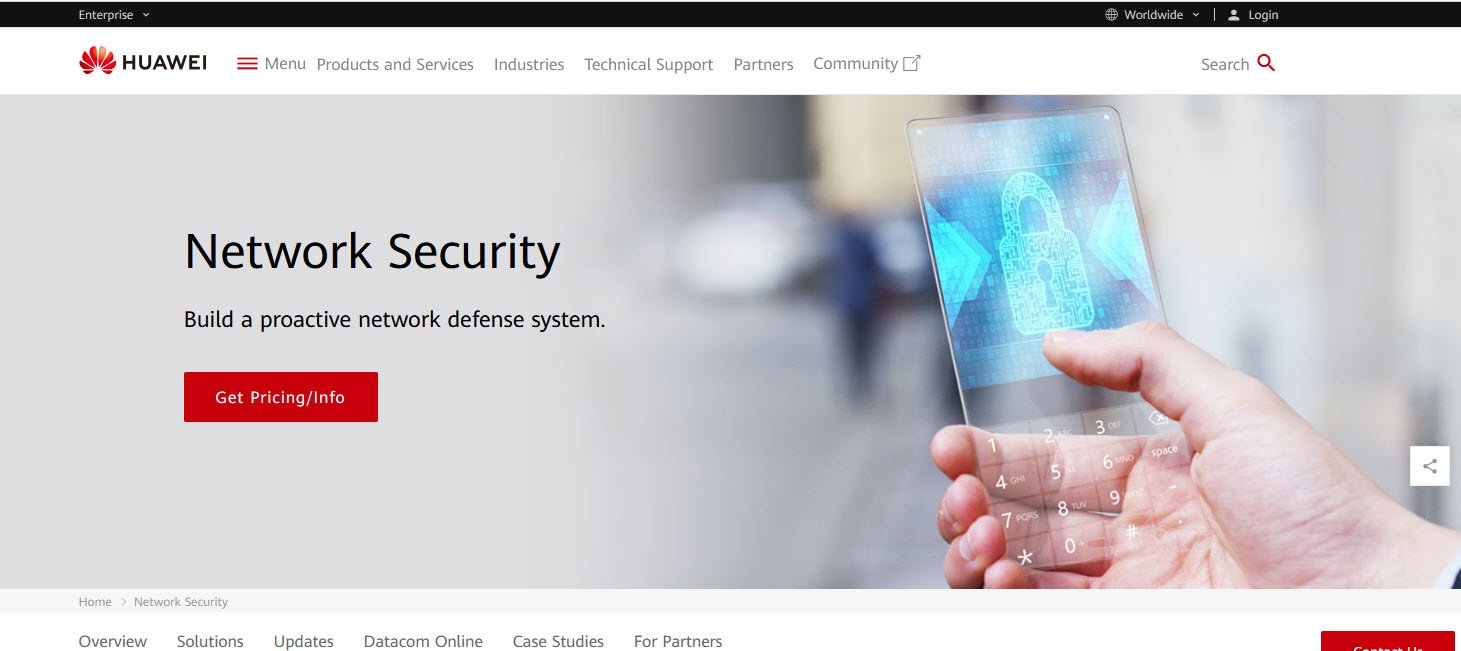 5. Hillstone Firewall
Innovating firewall intelligence for the cloud era. High security performance, flexible expansion, full sophisticated threat detection and prevention, and automated intelligent policy operation are all hallmarks of the Hillstone A-Series next-generation firewall.
This cutting-edge NGFW series is built on an entirely new hardware architecture that provides application layer performance that leads the market in order to address practical network security requirements.
Excellent access capability is ensured by high-density ports, while improved visibility and analytics are provided by huge storage options. The Hillstone A-Series NGFW provides comprehensive, cutting-edge defences against both known and unidentified threats together with intelligent, automated, and effective policy operation that streamlines security operations.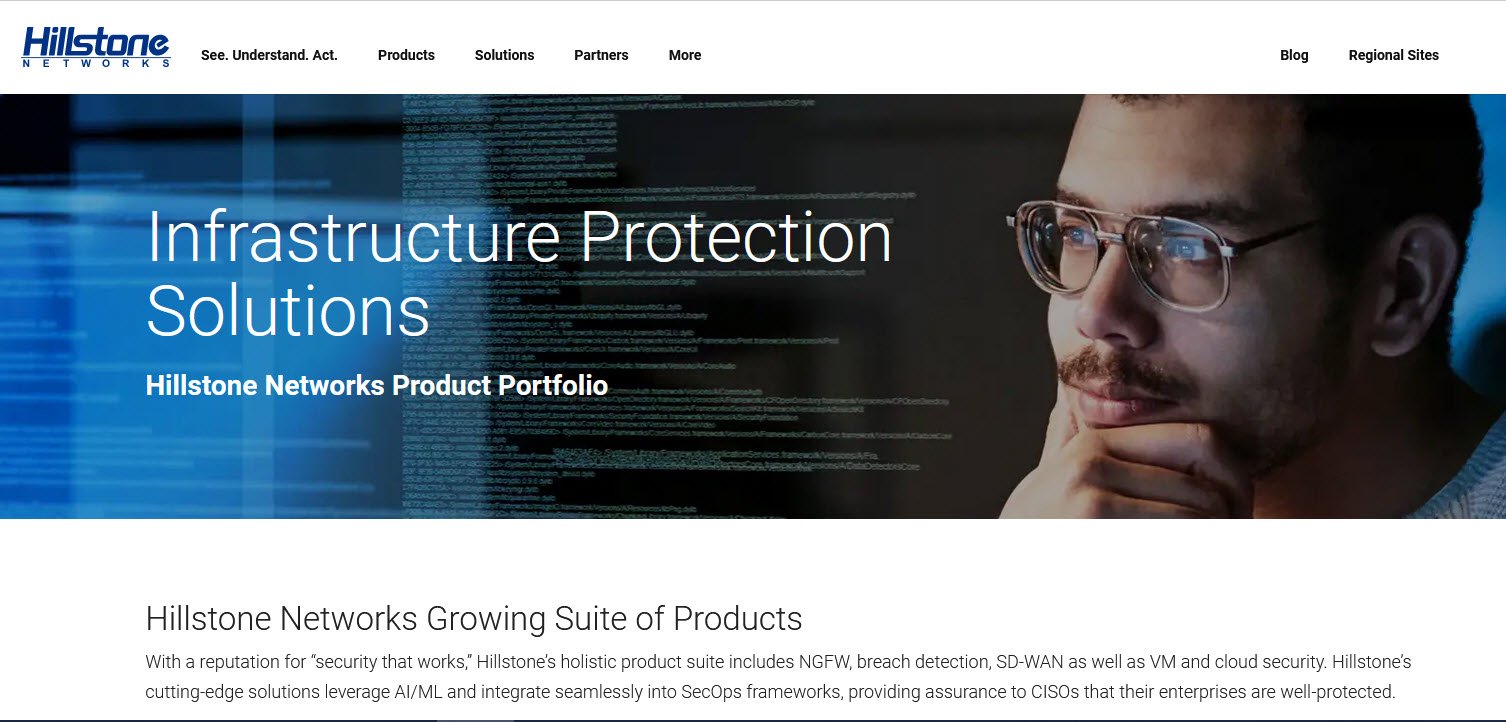 You may also read: