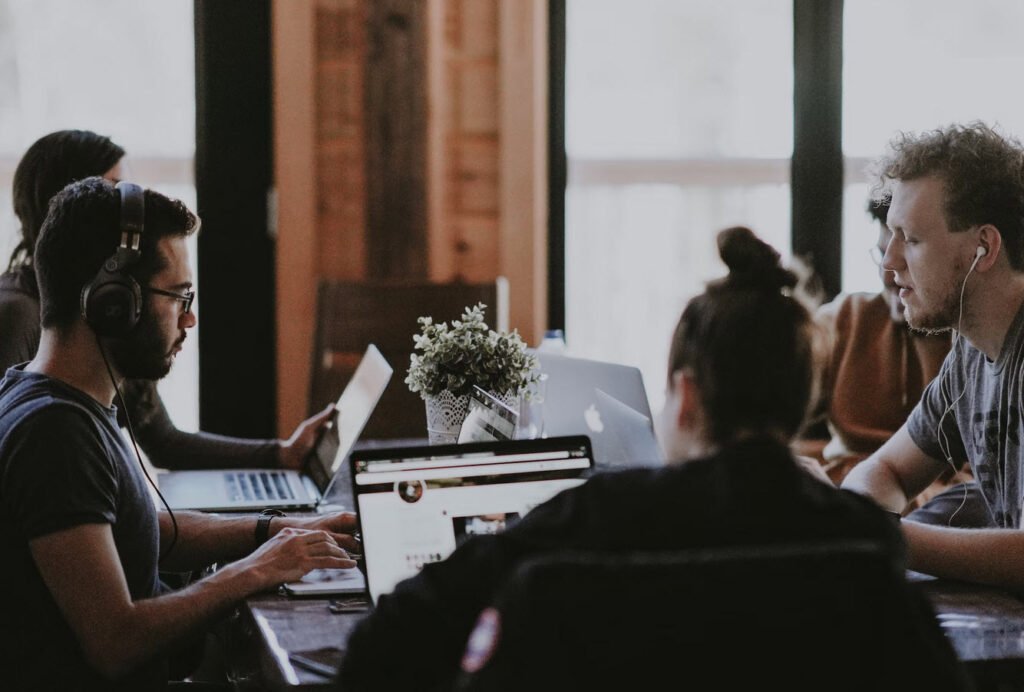 Industrial organisations can better plan, organise, and keep an eye on complex manufacturing and supply chain processes spread across numerous sites and teams thanks to connected worker platforms.
This kind of software promotes employee engagement and information exchange while enabling businesses to efficiently organise and assign work orders. Production managers and inventory managers schedule and assign work orders via connected worker platforms, and employees use these platforms to carry out the task that has been given to them.
Connected worker platforms are delivered as standalone platforms and require integration with software for manufacturing and supply chain, such as ERP systems, manufacturing execution systems, supply chain suites, and advanced planning and scheduling (APS) software. To ensure the safety of the employees, this type of software also integrates with environmental health and safety (EHS) software.
Redzone
MaintainX
Dozuki
Poka.io
Smart Work Station
1. Redzone
Redzone, the industry's top connected workforce solution, empowers frontline personnel to participate to the fullest extent possible, elevating the frontline with cutting-edge technology to meet organisational objectives for efficiency and throughput.
Today, hundreds of thousands of frontline employees work with purpose, are respected, and build stronger communities both within and outside of their facilities. Redzone is assisting more than 850 factories globally to achieve extraordinary productivity gains in just 90 days with the support of both large and small customers.
2. MaintainX
The most effective mobile-first workflow management tool for front-line and industrial workers is called MaintainX. We are a cutting-edge cloud-based IoT platform for operations, safety, and maintenance on machinery and buildings.
Mobile users of the web-based CMMS programs MaintainX can do so. It seeks to boost team collaboration and workflow completion. Operational teams in small to large businesses can use it. Users of this service can make endless work orders and track any number of assets.
Teams can know what they must do and how to accomplish it with the help of MaintainX, a work order and process platform designed with mobile devices in mind.
3. Dozuki
A new platform for job education and training designed specifically for manufacturing is called Dozuki. Anyone can easily produce training materials or publish job instructions thanks to our user-friendly tools. Every document is accessible online, as a downloadable PDF, via specific mobile apps, or via unique API programmes.
When it comes to bringing true digital transformation to your frontline operations, Dozuki is the market leader. Our platform gives manufacturers the tools they need to introduce consistent practices throughout their staff in order to support manufacturing excellence and training initiatives.
For you to get started quickly and begin streamlining processes, our staff is skilled at assisting you in creating a digital strategy, an implementation plan, and roll-out activities. We assist businesses in obtaining ISO 9001 certification, adhering to FDA guidelines, maintaining ITAR compliance, and much more.
4. Poka.io
Poka is a mobile and web application that empowers factory workers to gather, use, and share crucial information in real time on the production floor, increasing productivity.
By enabling employees to learn, solve problems, and exchange information in real time on the manufacturing floor, Poka helps manufacturers increase performance. Our platform is made to promote a culture of continuous improvement while connecting workers to digital industrial operations.
Poka assists in reducing production downtime, improving quality and safety, and facilitating communication across factories, departments, and shifts by developing a consistent multimedia knowledge base of procedures, training information, and solutions connected to each workstation and equipment.
5. Smart Work Station
Smart WorkStation is a new-age software technology that optimizes the performance of machines, frontline workers, and supervisors by connecting them through a digital hotline with a user experience resembling Whatsapp, a.k.a. the digital andon app.
An industry 4.0 solution known as the Smart Work Station gives frontline factory employees the ability to respond, control, and prevent disruptions in safety, quality, delivery, and productivity, thereby enhancing operational excellence and profitability. SWS promotes collaboration, information sharing, reporting, and training by facilitating employee communication and turning information into useful information. creates and maintains online reporting tools and standard operating procedures to support data analytics and KPI monitoring.
Quick to configure and easy-to-use, the digital andon triggers an automated alert when any kind of process or machine anomaly occurs. The right teams can swiftly recognize, respond to, and contain issues before they snowball and negatively affect the bottom line thanks to a smart chatbot that moderates and directs these warnings within the enterprise.
You may also read: